I was reading this article –Fixing These Mistakes Tripled My Phone Interview Success Rate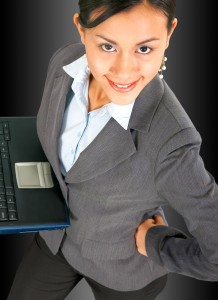 – thought it was a great article and exactly what I tell my students.  Dress up, good posture counts, and be prepared – these are all great ideas for the phone interview.  I would like to add one more thing to the phone interview "do/don't" concept.
Make sure you are in a quiet environment when you are interviewing.  There is nothing worse than a TV/radio on, kids screaming, in the background – you are telling the interviewer you do not care about the conversation. This is critical. Use a room at your local library, or a room at your local unemployment office, have them call your cell phone. Make sure you have a fully charged phone and bring a charger just in case the call goes long.
It is still important to send a thank-you card to the interviewer, so if you can – find out who called in on the interview.  There are possible silent interviewers listening in.